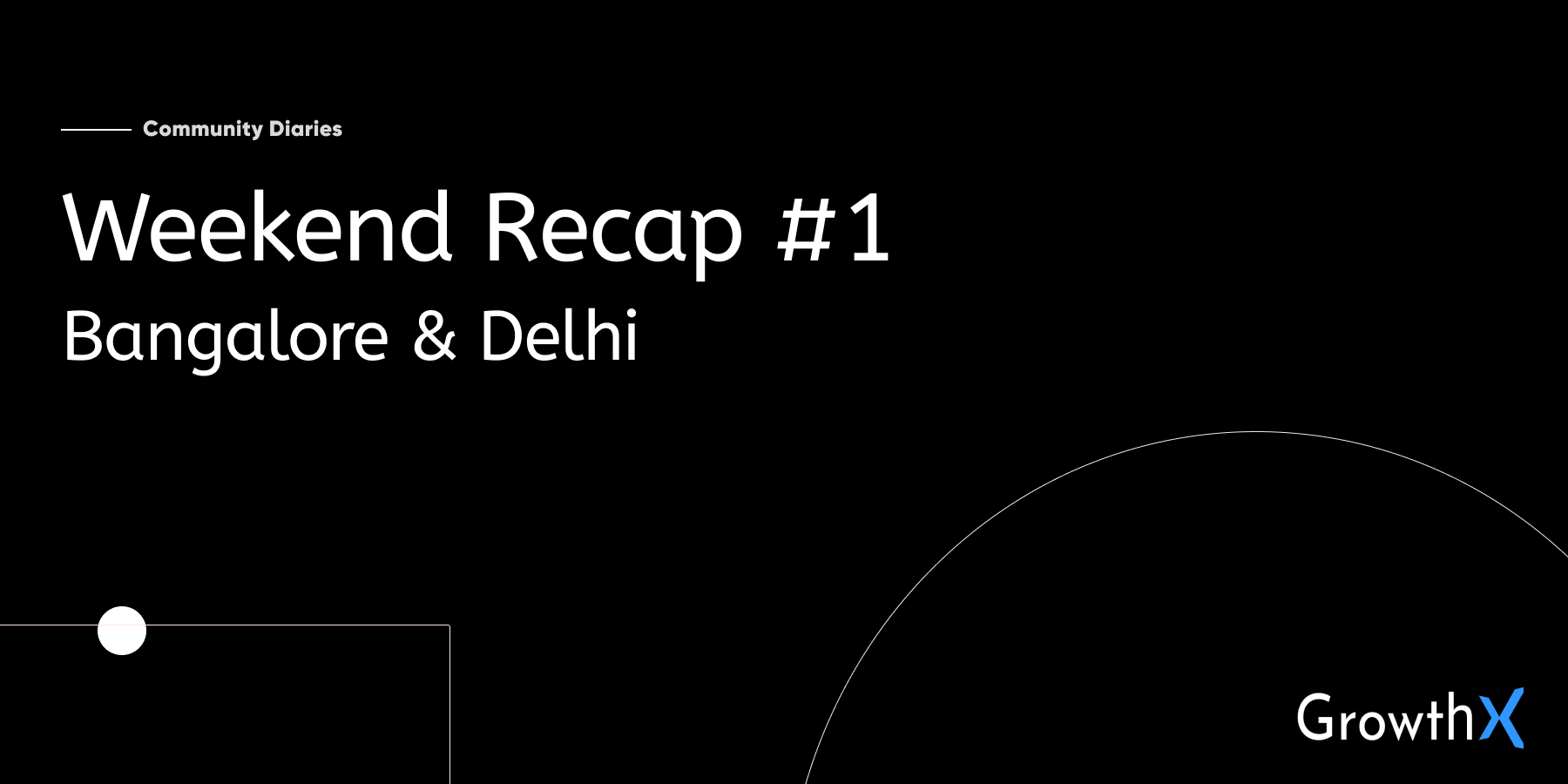 Introduction:
There's not much to expect from Mid-Month weekends, unless you're a GrowthX member. Halfway through July, the GrowthX fam across the nation got together for what can be termed as 'unforgettable'.
Across Bangalore and Delhi - NCR, the fam was engaged in deep discussions, friendly banter and food, nurturing amazing cultures and unwinding at the same time.
Read on to find what went down at the GX lunch series on the 15th of July, 2023:
Bangalore
📍Location: Jimi's Beer Cafe, Indiranagar 🫂 GXers In Attendance: 30+ amazing souls
Bangalore was the host of a meet-and-greet for the GX community members with the sole purpose of putting voices to faces and building bonds of steel.
The format was simple: eat, drink and have fun.
This event was a light take on 'passing the torch' where seasoned GX members bonded with the new blood to share experiences, ideas and industry tips and tricks, all while throwing humour in the punch, which was magical to witness and experience.
They discussed about the current capstone projects GX15 folks are solving and paved the way for new and intriguing ways to change their strategies of approach.
Long story short, new relationships and smarter mentalities took the center stage as the evening went by and the fam parted ways with newfound knowledge and fun memories.
Delhi - NCR
📍Location: Sly Granny, Khan Market
🫂 GXers In Attendance: 15+ curious minds
Delhi - NCR saw one more addition to our GX Lunch Series. GX legends shared conversations warmer than the food served. It was a delight to host our members & give them a safe space to share & gather perspectives. Unlike Bangalore, this event hosted a curated session of the GrowthX Circle, with the purpose of solving problems with unique solutions. Members were divided into circles of five, starting with introductions, followed by discussing their problem statements, which were met with plenty of solutions & suggestions. This is the kind of equity the GX Community holds. Sharing conversations, building bonds & offering support is what it's all about.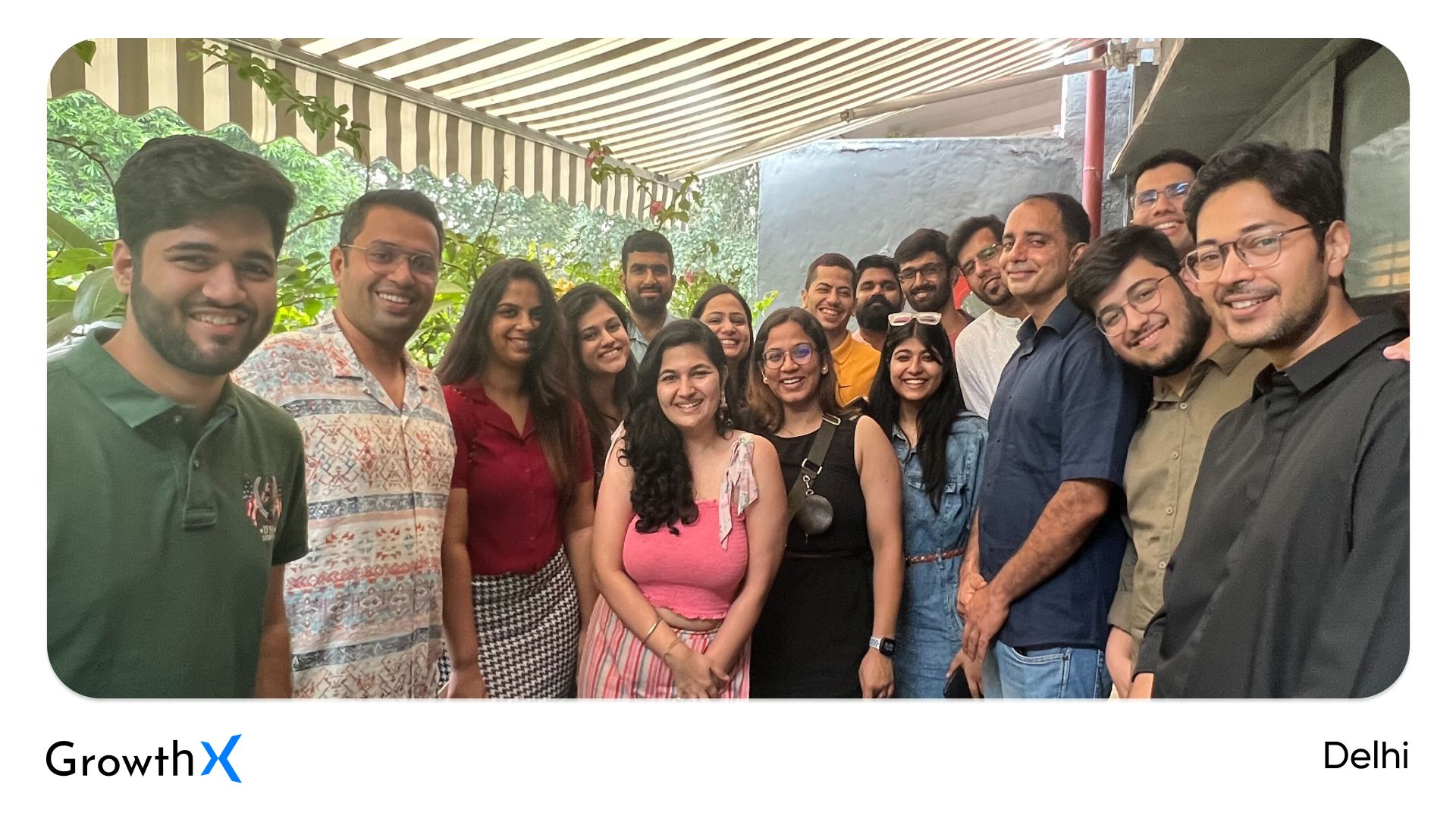 Conclusion:
GX member catch-ups are our way of bringing the best in the field together under one roof and letting them do what they do best. Needless to say, there is plenty more to look forward to in the weeks to come. Don't miss out on the goodness of the GX fam and join in... you won't regret it 💙
Written by